Prime Building Inspections Services is an Ottawa based home inspection business. Our aim is to provide high quality home inspections; we focus on customer care.  All inspections are carried out GM, the owner of the company.  Georges Masserey is a Professional Engineer (P. Eng) and a Registered Home Inspector (RHI).  Georges Masserey, RHI, P. Eng, has been conducting home and building inspections for over 18 years.  He has personally conducted over 12,000 building inspections in the Ottawa area since 1991and thousands more pre-construction inspection and surveys in the Montreal area. Georges is fluently bilingual and therefore can conduct the inspections in English or French.
Membership in the following associations:
OAHI - Ontario Association of Home Inspectors
CAPHI - Canadian Association of Home Professional Inspectors
PEO - Professional Engineers of Ontario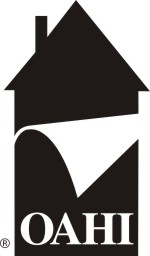 Testimonials:
Over 12,000 inspections and thousands of satisfied customers since 1991.  Word of mouth from thousands of satisfied customers is by best advertising. Here are some quotes from customers, agents and builders over 18 years.
"In 12 years as Agents in the Ottawa area, we have dealt with a great number of home inspectors, and there is only one name we have come to trust 100%.
TOTALLY professional, trustworthy, and aware of the dynamics at play, Georges is as knowledgeable, detail-oriented, conscientious and thorough as he is pleasant.  Without fail, his unmatched knowledge of the building industry, codes, best practices and going rates make him our favorite choice for our clients who are purchasing or looking for pre-listing inspections.
Tensions can run high during inspections, but Georges brings a high level of rationality and analysis to the table, breaking issues down into the realm of common sense.  He is an invaluable part of our team and we are thankful for being able to call on his expertise. 
Thanks for all your great help, Georges!"
Paul and Eric Vani, Sutton Group-Premier (2008) Realty Ltd.
"This is the best money I've ever spent" – Client
"The best inspection I've ever had" - Client
"Much better inspection than the last inspection I had" – Client
"I have never had such professionalism in an inspector before!!!! I know that your extra effort to explain everything was greatly appreciated by the clients" – Agent
"Best inspector in town" – Agent
"Very detailed inspection, I'm impressed." - Agent
"That's the best $400 dollars I've ever spent" - Builder buying new home for himself. This builder now recommends me to all his clients.
​